Get to Know Medicare
Enrolling in Medicare

The first time you can get Medicare is during your Medicare Initial Enrollment Period (IEP). If you are becoming eligible for Medicare because you're turning 65, for example, your IEP will last 7 months and will include the month of your 65th birthday, the three months before and the three months after.

Some people have their IEP during what's known as the Medicare Annual Enrollment Period (AEP). AEP happens every year, October 15 through December 7, and it is the time when Medicare beneficiaries can make changes to their coverage. If your IEP falls during this time, you may feel like you need to rush. You don't. Even if your IEP falls during AEP, you still have a full seven months to learn, explore coverage options and enroll in Medicare.
Start with the basics

With Medicare, it's always a good idea to understand the basics first. Learn about the different parts of Medicare—Medicare Part A, Part B, Part C and Part D—how your Initial Enrollment Period works, the different Medicare coverage options, and how to enroll.

Medicare Basics: Parts A, B, C & D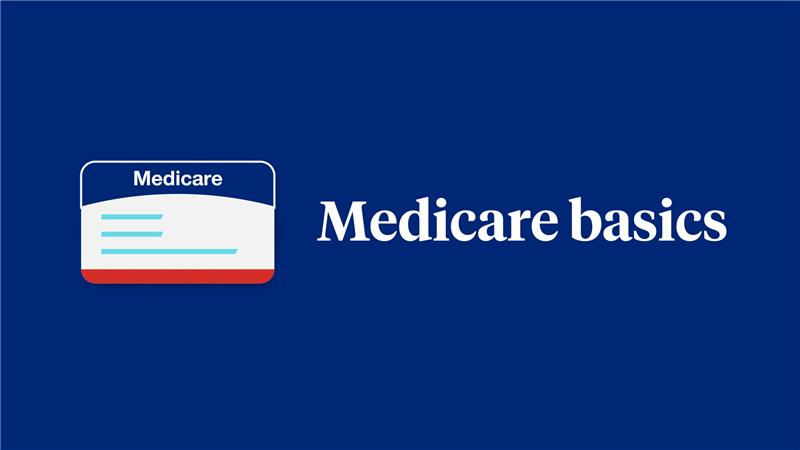 Wait, are you working past 65?

If you plan to keep working past 65, your Medicare enrollment options may be different. This is also true for individuals who have spouses still working and are on the spouse's employer insurance plan. In both cases, you may be able to delay getting Medicare, or you may need to enroll.
Understand your Medicare Coverage options

There are several options when it comes to Medicare and choosing coverage. You can get Medicare Part A and Part B benefits, either through Original Medicare or a Medicare Advantage plan, but you have other choices to consider too. You may need Part D prescription drug coverage if you take medications regularly. You may decide you want the ease of an all-in-one plan that may also offer extra benefits like dental, vision and fitness, and look to get a Medicare Advantage plan. Or, you may consider a Medicare supplement insurance (Medigap) plan to help with out-of-pocket costs not paid by Original Medicare.

Thank you to our Medicare education supporters
Questions? We're here to help.
Call us
Call UnitedHealthcare at FED TFN / TTY 711
Hours: 8 a.m. to 8 p.m.
7 days a week
Call UnitedHealthcare at MEDSUPP TFN / TTY 711
Hours:
7 a.m. to 11 p.m. ET,
Monday through Friday
9 a.m. to 5 p.m. ET, Saturday