Medicare Prescription Drug (Part D) plans from UnitedHealthcare
UnitedHealthcare has a Medicare Part D plan to fit a variety of budget and prescription needs
Original Medicare Parts A and B don't include prescription drug coverage. A Medicare Prescription Drug (Part D) plan can help cover the costs of your medication. AARP MedicareRx plans, offered through UnitedHealthcare, can help you save money on your prescription drugs and give you peace of mind — even if your health changes. Plans include commonly used generic and brand name prescription drugs, but each plan has slightly different coverage and drug lists.
Prescription drug coverage options
Prescription drugs are not covered by Original Medicare. Once you've enrolled in Medicare, there are two main ways to get prescription drug coverage:
Medicare Prescription Drug (Part D) plans
You can purchase a standalone Medicare Prescription Drug (Part D) plan to help pay for your prescription drug costs if you have Original Medicare and/or a Medicare Supplement insurance plan.
Medicare Advantage (Part C) plans
Most Medicare Advantage (Part C) plans from UnitedHealthcare include prescription drug coverage. And all Special Needs plans, a type of Medicare Advantage plan, will include prescription drug coverage.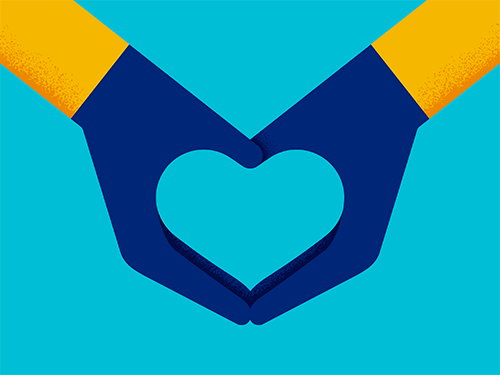 Introducing the UnitedHealthcare Right Plan Promise™
It's our commitment to helping you find the right plan for your needs.
The Drug Cost Estimator tool lets you build a list of the medication you take, then estimate your drug costs for a specific plan based on that plan's drug list (formulary).
Drug list (formulary)
The Plan Documents Search Tool can help make it easier to find documents for a specific plan, like a plan's drug list (formulary) or Evidence of Coverage.
If you've created a profile with us, you can view the formulary for any plan you've saved by logging in to Your Guest Profile, and clicking on the name of one of your saved plans. Scroll down to the "Plan Documents" section to find the plan's drug list.
Already a plan member? You can sign into your account to see your plan's formulary.
Preferred network pharmacy
Many plans offer cost savings if you fill your prescriptions at a pharmacy within the plan's preferred network.
You may be able to save money when you get at least a 3-month supply of your medication delivered to your home.
Shop plans in your area
See Medicare prescription drug plans where you live, and compare costs and benefits side-by-side.
Get more health care coverage with a Medicare Advantage Prescription Drug plan
If you're looking for more complete coverage than a standalone Part D (PDP) plan, you may want to consider an all-in-one Medicare Advantage Prescription Drug (MAPD) plan to combine your doctor, hospital and prescription drug coverage. These plans may provide better prescription drug coverage than a Part D plan, and offer even more benefits than Original Medicare. UnitedHealthcare Medicare Advantage Prescription Drug plans may include:
Low-cost premiums, many as low as $0

Set copays and yearly limits to out-of-pocket spending

Prescription drug coverage for thousands of brand name and generic drugs

Drug copays as low as $0 with home delivery from OptumRx®1

Routine dental and vision coverage
Call us
Call UnitedHealthcare at FED TFN / TTY 711
Hours: 8 a.m. to 8 p.m.
7 days a week
Call UnitedHealthcare at MEDSUPP TFN / TTY 711
Hours:
7 a.m. to 11 p.m. ET,
Monday through Friday
9 a.m. to 5 p.m. ET, Saturday
Meet with us
Make an appointment with a licensed insurance agent/producer in your area
1OptumRx home delivery is not available for the AARP MedicareRx Preferred (PDP) plan in the following territories: Guam, American Samoa, U.S. Virgin Islands or Northern Mariana Islands.

OptumRx is an affiliate of UnitedHealthcare Insurance Compay. Optum Home Delivery is a service of OptumRx pharmacy. You are not required to use Optum Home Delivery for a 90-/100-day supply of your maintenance medication. If you have not used Optum Home Delivery, you must approve the first prescription order sent directly from your doctor to OptumRx before it can be filled. Contact Optum Rx anytime at 1-888-658-0539, TTY 711.
2$0 copays may be restricted to preferred home delivery prescriptions during the initial coverage phase and may not apply during the coverage gap or catastrophic stage. Benefits vary by plan/area. Limitations and exclusions apply.